Today we are publishing this on Tripadvisor review written by our guests who have stayed in our villa May:
Title: "Amazing position"
Review: Had a great time, as having relatives in a part of Tuscany, not contaminated.
The breakfast, the reception and also the view from the pool wonderful.
The sweet family that welcomes us remain in our hearts and I think we will come to find you soon.
Thank you so much for these beautiful words … we hope to welcome you as soon as possible …
Have a nice day!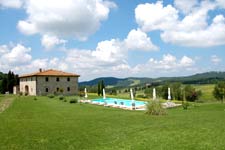 Paola and Valerio
Villa le Ginepraie
www.leginepraie.com
www.villaleginepraie.com
info@leginepraie.com
This review has been translated from Italian to see the original review to cick on the link below:
"Una villa da Favola"